English Training & Coaching

Some key facts about English

1/4
of the world's population speaks English.
– British Council –

A Growing Number
of the world's population are adopting English as their official language.
– The Economist –

English will maintain
and grow its worldwide dominance.
– Forbes –

It is the most essential
language for global business success at the moment.
– Forbes –
Improve Your Communication Skills Through the « Reflect Your Best » Program
Each program is tailor-made according to the client's needs.
From beginner to advanced communicators, the "Reflect Your Best" Program is designed to boost your confidence, improve your presentation skills and target the areas of English that you would like to improve.
Examples of Themes Covered
Client pitches
Job interview practices
Special meeting preparations
Conducting engaging meetings
Holding successful conference calls
… and more
In a pleasant and positive atmosphere, we will work together in small groups to achieve your goals through "real-life" interactive dialogues and situations, as well as utilize the Anglo-Saxon press to enhance learning.
The "Reflect Your Best" Programs can be held at your company's office, or at an off-site location convenient to you. They include pre and post workshop debriefs for each participant. Looking for a team building idea, a communications training makes for a great event.
the workshops

"Only for You"

Individual coaching with all the focus on you.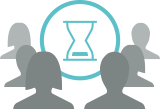 "The Express"

Two hour session for those who want to maximize their time in a fast manner.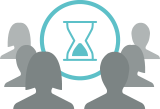 "Reflect Your Best ½ day"

Dedicated to your needs in a concentrated manner for those who cannot allocate a full day to the workshop, can be held over several days.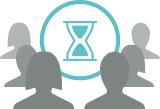 "Reflect Your Best full day"

A day entirely dedicated to your group, can be held over several days.
for pricing information :